REV'IT! FBR063 PACER SHOES
If you're both a sneakerhead and a motorcyclist, we're confident that you'll find the REVI'IT! Pacer shoes to be right up your alley. These CE-certified street-style sneakers are designed for the young, the wild, and the free but are also on a mission: to redefine the standard in motorcycle footwear design. In that quest for raising the bar, there's no need to sacrifice comfort or safety. To help your feet feel good, the Pacer shoes come equipped with the OrthoLite® X40 insole that will effortlessly absorb your bike's vibrations, as well as allow you to walk around as much as you want, all while cradling your feet with a cozy feeling. They come with reinforced thermoformed heel and ankle cups on the safety front, which are then complemented with injected ankle cups at both sides of the ankle to meet all CE regulations. These are sneakers you can wear all day, every day. Both on and off the bike. You can even give your favorite new kicks a different look, as the Pacer shoes come with an additional pair of premium-quality shoelaces.
Comfort

Closure
Lining
Extra pair of laces in a different color
Leather gear shift pad
OrthoLite® X40™ foam insole
Padded tongue
Slip-resistant sole
Ventilation
Perforation at toes
Perforation on the side
Perforation on tongue
These shoes have perforation on the tongue, providing ventilation and breathability.
PROTECTION
Injected ankle cup
Reinforced side panel
Reinforced ankle
Reinforced heel
Reinforced toe
Thermoformed heel cup
The heel of the boot is reinforced for added safety. The rider won't notice it while wearing as the hard plastic has been heated to mold it into the perfect shape. The reinforced heel cup also contributes to a better posture of the foot.
Thermoformed toecap
Outer shell material
Washed canvas
Artificial Leather
A synthetic version of leather with a similar look.
Perforated artificial leather
Oiled suede
Visibility
Certification
According to the EN 13634 Standard, these boots or shoes are certified in 2017 and have achieved level 1 | 1 | 1| 1 rating. For more details about certification click here.
OrthoLite® X40 insole
They know a thing or two about mixing functionality with fashion, so the pairing seemed like a perfect fit. In our lineup of shoes and boots, we use the X40 insole, specifically for its high-rebound and elastic qualities. Not only that, but unlike traditional insoles, the compression set of OrthoLite® insoles is less than 5% over time, so the cushioning and fit never change inside the shoe, providing maximum comfort every time you put your shoes on. They're also known for their lightweight nature and high breathability – thanks to the open-cell PU foam which is 95%-100% breathable. Furthermore, they're washable and moisture-managing.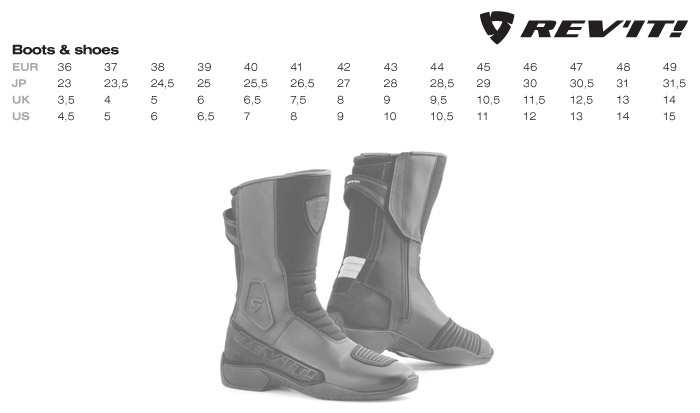 ---
We Also Recommend